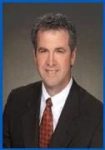 Bill Coleman has worked within the Executive Search industry since 1997, supporting clients ranging from start-up companies to Fortune 500 organizations. He has successfully led national searches in the recruitment of business & functional leaders in various industry sectors, including metals, technology, consumer products, manufacturing, aerospace and distribution.
Prior to establishing Coleman Search Consulting in 2009 (which recently transitioned to the Dresser Search Group), Bill was Managing Director of Boyden Global Executive Search. In addition to being a lead in the aerospace & industrial practice groups of Boyden, he worked with both publicly and privately held corporations in the recruitment of C-level operating, finance, human resources, sales/marketing, supply-chain and technology executives. On an ongoing basis, Bill has consulted with clients on issues of business strategy, succession planning, talent management, talent acquisition, and leadership development.
Bill has previously served as Senior Vice President of Lee Hecht Harrison, where he directed the company's offering of career services and leadership consulting. He has held senior level general management, sales and marketing positions with Teledyne, Fullerton Metals and Crucible Materials Corporation.
Bill holds an MBA in Marketing and an M.Ed. in Guidance and Counseling from Xavier University, Cincinnati, Ohio.