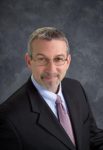 Jeff Dressler is a 30+ year Executive Search, Staffing and HR veteran that serves public, private and investor-held search clients across a broad range of industry sectors including manufacturing, engineering, aerospace, technology, highly engineered, medical device, distribution, foundations & endowments, CPG, banking and finance and various other sectors. Based in Pittsburgh, PA, he serves client organizations both domestically and internationally.
Before transitioning Coleman Search Consulting to the Dressler Search Group, Jeff worked alongside Bill Coleman at Coleman Search Consulting, Boyden Global Search and Lee Hecht Harrison (LHH), where he served as Vice President of Business Development for their Pittsburgh office. Prior to joining LHH, Jeff managed relationships and searches for a boutique executive search firm in Columbus, Ohio.
Earlier in his career, Jeff spent ten years with Whirlpool Corporation, the world's largest appliance manufacturing company, at their Corporate Headquarters, where he led executive development, training and quality initiatives, both domestically and internationally for their finance subsidiary. Following Whirlpool, Jeff spent ten years with Bank One (now J.P. Morgan Chase), in a number of HR, executive development and staffing operations roles. He developed and facilitated Bank One's national Leadership Development Program, was instrumental in the hiring of over 25,000 employees annually and was Chief of Staff for their 300-person Corporate Audit organization.
Jeff recently completed a two-year term as the President of the Pittsburgh Human Resource Association and currently advises their Executive Committee. He earned his BSBA in Human Resources from West Virginia University and performed his graduate work in Organizational Communications at Western Michigan University.